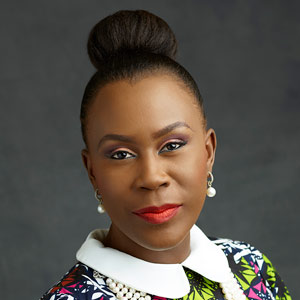 Tara Fela Durotoye  is a Nigerian beauty entrepreneur and lawyer. A pioneer in the bridal makeup profession in Nigeria, she launched the first bridal directory in 1999, set up international standard makeup studios and established the first makeup school in Nigeria.
She is the founder and CEO of House of Tara International and creator of the Tara Orekelewa Beauty range, Inspired Perfume and the H.I.P Beauty range. She is considered a major force in the Nigerian female entrepreneurship community having created an impact business that has empowered tens of thousands of beauty entrepreneurs through the "Tara Beauty Entrepreneur" initiative.
She has received several national and international Awards for her contribution to the industry and active role in Entrepreneurship and Empowerment.
In 2013, Forbes listed her as one 20 Young Power Women In Africa.