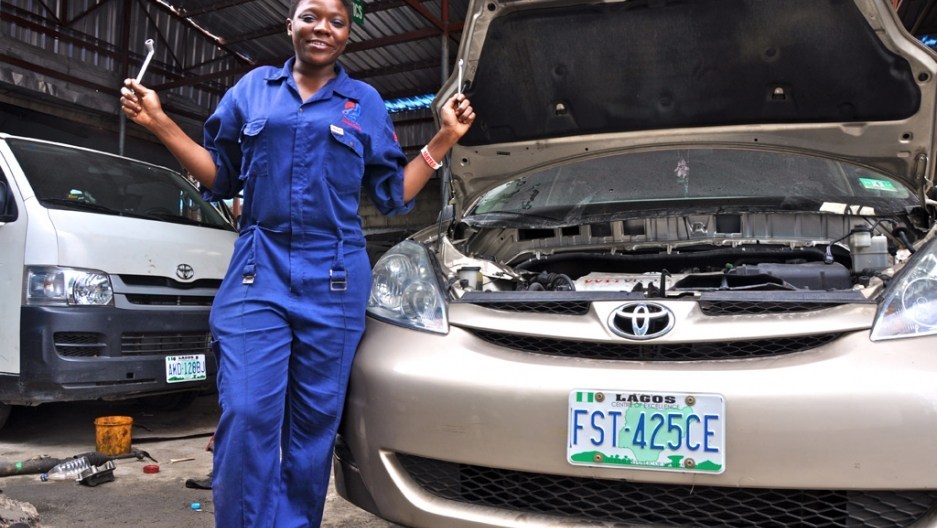 There is an acute shortage of women technicians. To redress this, the Nigerian Institution of Mechanical Engineers is partnering Nenis Auto Care and Garu Technologies to train automobile technicians to start their own businesses, DANIEL ESSIET reports.
Nenis Auto Care founder and Chief Executive Officer, Mrs Agboneni Oduwa, is a chartered mechanical engineer and an entrepreneur with a vision to hit the big time. With a Bachelor's degree in Mechanical Engineering from University of Benin and a Master's degree in Geo Informatics Technology from the University of Lagos, Mrs Oduwa has improved the image of the automotive repair industry through education and offering quality automotive service. She opened an auto repair shop in Yaba, Lagos.
However, statistics about the number of women who own a repair shop is difficult to find, although it is believed that there are about a few dozens in the country. Oduwa had heard complaints from women about their experiences from male-operated car repair shop, and decided to change the situation by opening a repair centre staffed by both male and female mechanics.
Her auto repair shop not only offers quality services and guidance, but also holds workshops where she teaches women the basics of car maintenance. Nenis Auto Care is a one-stop shop for car care needs. At the centre, it provides high level automotive care for clients, including services such as car wash and detailing, auto diagnosis and repairs, body repairs, and engine replacement to mention a few. Services are targeted at women who deserve a car care center that is in a safe, enjoyable atmosphere at the best price around. Many women clients feel uncomfortable and even intimidated in some auto repair shops. Oduwa thinks women deserve a repair shop they can fully trust, where they will be treated with the respect they deserve. More than half of her clients are women. But a significant number of men are seeking her out too.
One thing she's done to help make people more comfortable around cars is to offer automotive learning clinics. So far she's offered tips about simple maintenance, such as checking tire pressure and oil levels. Alongside, she runs Nenis Automobile Training Institute, a non-governmental organisation that empowers young females and youth automobile maintenance and repairs. Her focus is on youth empowerment, employment, local content development and environment sustainability.Together with Nigerian Institution of Mechanical Engineers, she is working on training 500 mobile technicians under a programme known as The Girls Auto Squad. The Squad is a female empowerment programme that educates and empowers young women to carry out automotive diagnostic and repairs.
Mrs Oduwa expressed concern about the shortage of women automotive technicians. As vehicles have grown more computerised, she said the industry needs technicians to provide mobile diagnostic services.
She noted that the participants will be trained in computerised repair systems, such that the technicians will be able to use diagnostic equipment to interpret messages. Although, women lagged behind in jobs in the automotive field, but that is changing.